back to nav
Wednesday | 01/06-2011 | By Henrik Friis
International networking - before demoliton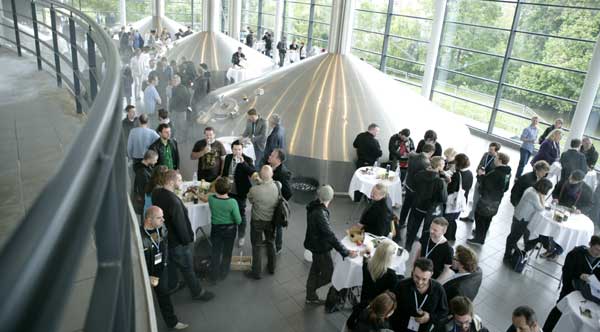 Networking in the old brewery.



300 representatives from the Danish and international music world – approximately fifty-fifty – took part in a networking lunch at SPOT 2011 organised by the festival, ROSA – The Danish Rock Council, MXD and SPOT on Denmark

The venue was the old brewery premises at Ceres, which thus came to use for one final occasion before demolition – a perfect setting for the theme "Somewhere Over The Rainbow" with subtitles such as love, purity, friendship, gratitude, eternal youth, the Garden of Eden, and the Gates of Death and everything in-between.
Whether the many music people plunged into philosophical debates on those issues – we don't know, but they definitely enjoyed the tho-hour get-together before the more than one hundred concerts.


Flower girls welcomed the specially invited guests